pepperboy-burf asked: Hey Guys, wow. It's been quite a long time. I don't know if you even remember me, but yeah. Things have gotten hectic with my mum being ill and then with it being summer I'm spending a lot of time with my dad without the internet. So I'm messaging to say I'm still alive for one and that I don't think it's fair to you to still have to keep me on my role. So you can reopen Burf and I had a great time while it lasted. Still, I love you all and good luck with this roleplay. I'll miss it. - Trina
Awwww, it's alright, luv! I'm so sorry about the conditions in real life. We all are hoping and praying your mom gets better <3 It's okay, really. I'm glad you had fun here for the time you were with us. Since Burf is a minor character, we weren't going to crack down on you for activity anyway. We'll re-open Burf, if you want us to—but if you ever want to come back, if you still want him, he's all yours :)
Best wishes in life, luv. We'll miss you! <3
-Sabrina and the rest of us at Fictorious
Re-follow Sikowitz!
And in addition to once again being our awesome Sikowitz, today is also our wonderful Abbey's birthday!
HAPPY BIRTHDAY ABBEY! WE LOVE YOU! <333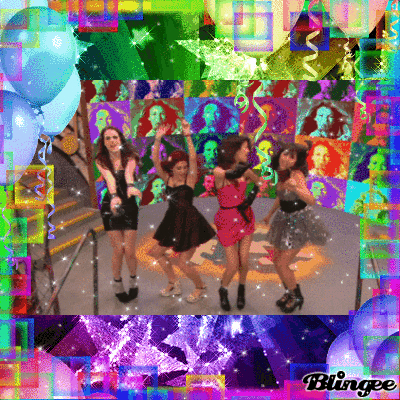 Anonymous asked: Do you accept OCs?
I'm sorry, but as of right now, we only accept characters that have appeared in Victorious.
But if you can think of any characters we might have missed or are interested in one of our open ones, please, don't hesitate to apply! :D
-Sabrina
Okay, I feel like this should be cleared up.
It absolutely wracks me with guilt whenever this happens, and I know it's happened to some of our other Fictorians in the past, so maybe it should be addressed.
Because we are part of a specific role play group, all of the characters within this group are meant to mingle with each other, and each other only. Otherwise, it could get extremely confusing to the people who follow our blogs if, for example, our Beck is talking to a different Jade on Tumblr one day and a completely different Jade the next. We all know that there are so many different people all across Tumblr who play the same characters, so unless we stay within the confines of our own Fictorious characters and roleplayers, there could be several different storylines going on all at once, which would make it not only confusing to our followers, but to the rest of us as well.
So please, if you're an independent Jade or Tori or Andre or anyone either roleplaying on your own or who are part of another Victorious roleplay group, please don't think we're snubbing you or being rude and ignoring you if you try to contact one of our characters in an attempt to start an in-character storyline. It's not because we don't like you, or are stuck-up or anything—it's just a matter of "sticking to the script", so to speak.
However, if you're interested in one of our open characters and still want to role play some Victorious with us, feel free to audition! It's not hard at all, and we'd love to have you!
I just personally always feel so bad, because I've had a lot of Jades, Cats and Becks try to start conversations with my Tori blog, but we already have a Jade, Cat and Beck in Fictorious, and it wouldn't be right and/or make sense for me to start associating my Tori with another Beck, Cat or Jade.
Forgive us?
-Sabrina and the Fictorious Team
Some new updates were made to Fictorious!
I've updated the rules list, which can be reviewed here :3
We no longer will be accepting applications via message/askbox/inbox. We actually have a submissions page, now, which will make it much easier for you to apply for characters, as well as for us to assess them!
We've still got some open characters! Come one, come all! Come join our Victorious family!
.:. OPEN CHARACTERS .:.
Erwin Sikowitz
Andre Harris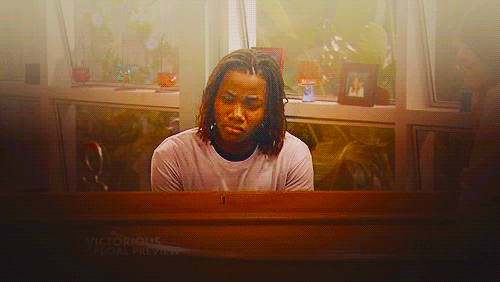 Sinjin Van Cleef
Rex Powers
-Sabrina
andre-sgrandmom asked: I'm really really really sorry I haven't gotten on, I was away, and couldn't get any internet..
No, it's fine! Mrs. Harris is a minor character anyway, so we're not gonna crack down on you, don't worry <3 It's just the major characters that we need to moderate, because there's usually such a high demand in playing them!
Welcome back! :D
-Sabrina
.:. OPEN CHARACTERS .:.
Andre Harris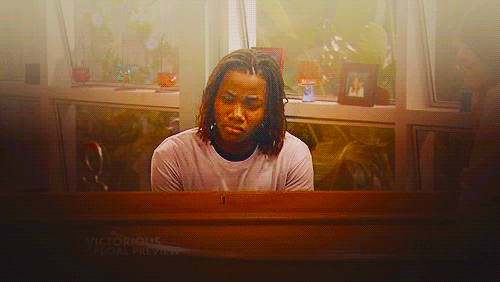 Erwin Sikowitz
Sinjin Van Cleef
Rex Powers
To everyone: apply, apply, APPLY! We're a really easy RP group, and very supportive and kind and fun! :) Please visit our Rules page for more information on applying. Don't be shy! We'd love to have you join our team! :D
[To the roles we had to re-open: I'm sorry, guys! I really, really am. But I know for a fact that you've had multiple opportunities to keep up with your character, because—guilty! xD—I've sent you a few anonymous questions, and even some in-character ones to aid your roleplaying. If you'd still like to continue playing your character, you're more than welcome to audition again; just know that there may be others competing against you this time.]
-The Fictorious Team
Activity Check.
People who need to post something within the next 24 hours:
If any of you do not post within the next 24 hours and show that you will be consistently on and posting,
your character will be reopened.
As for the minor characters (such as Lane, Burf, and Andre's Grandma), we understand that they might not exactly need to be as active as the major ones, but come on! Don't leave us hanging! We love you guys too! If it gets to two months without posting, your characters will be reopened as well.
Also, everyone, we still have Rex Powers open! Apply, apply, apply! It's an easy role, and requires little to no gifs cuz, I mean, c'mon—he's a puppet!
-Sabrina
Hey Guys!
Four of us Fictorious members have been nominated for the Victorious Roleplaying awards!
You should all go vote for us, and show your Fictorious Support!
Make sure to vote for:
Thanks for your votes and support!
-Carly (Beck)